Recently, the Ministry of Industry and Information Technology released the announcement No. 27 of this year, specifying that the deadline for the sale of diesel vehicles at the "National 3" emission level is the end of 2014. At this point, the timing of the full upgrade of diesel vehicle emissions to the "National IV" standard is finally confirmed.

To achieve the " National IV " emission standard, the technical route taken by domestic heavy-duty diesel vehicles is SCR (Selective Catalytic Reduction) technology. The key to this is to add urea for vehicles into the reduction system. Otherwise, the national IV emission standard can not only be achieved, but also Air pollution is more harmful.

As of April, the China Automobile Association's survey of 672 gas stations in 18 provinces and 2 municipalities showed that none of the 672 gas stations had dedicated refuelling equipment, and only 2% of gas stations supplied small packages and Bottled products; in the 145 large-scale auto parts market car service stations in 73 prefecture-level cities in 18 provinces, the supply rate of bottled urea was only 58%.

At the same time, the management of the supply system of urea for vehicles also faces the problem of unclear responsibilities for monitoring urea quality. Dong Yang, Secretary-General of China Automobile Association, stressed that the quality of urea is traditionally managed by the Ministry of Agriculture, and that the supervisory responsibility for urea for vehicles needs to be implemented as soon as possible.

The establishment of a vehicle urea supply system involves not only PetroChina and Sinopec, but also private gas stations that account for about 20% of market share. It is necessary to ensure that the "National IV" emission standard can be implemented smoothly by the end of 2014. Before that, gas stations along highways and national highways must be able to supply urea, and the quality supervision system for urea products must be strengthened to ensure that users can add on time as needed.

Skid steer loaders are also known as skid steer loaders, multi-purpose engineering vehicles, and multi-functional engineering machines. It is a wheeled special chassis device that realizes the steering of the vehicle by using the difference in line speed between the two sides. It is mainly used in occasions where the work site is small, the ground is undulating, and the work content changes frequently.


It is suitable for infrastructure construction, industrial applications, terminal loading and unloading, urban streets, houses, barns, barns, airport runways, etc., and can also be used as auxiliary equipment for large-scale construction machinery. There are two types of skid steer loaders: wheeled and tracked.




Main scope: Loader , Concrete Grinding machines, Floor Polishing Machines, Road Line Marking Machines, Truck Cranes, Road Rollers, excavators, Concrete Leveling Machines, Power Trowels and other Construction machinery .




Jining oking tec co.,ltd, established in 2010, is a professional manufacturer engaged in the research, development, production, sale and service of loader , Concrete Grinding machines, Floor Polishing Machines, Road Line Marking Machines, Truck Cranes, Road Rollers, Excavators, Concrete leveling machines, Power Trowels and other Construction machinery .

We are located in Jining city,Shandong province with convenient transportation access. Dedicated to strict quality control and thoughtful customer service, our experienced staff members are always available to discuss your requirements and ensure full customer satisfaction.

In recent years, we have introduced a number of advanced production equipment, and also have an excellent production team and a complete quality assurance system to ensure that each batch of goods is delivered to customers in a timely and high quality.

We also have an excellent management team, experienced technical staffs and professional sales team to solve all problems you encountered before and after sales. In addition, we have obtained I S O 9 0 0 1:2 0 1 5 certificates. Selling well in all cities and provinces around China, our products are also exported to clients in such countries and regions as United States, Europe,Australia, Southeast Asia,Russia,the Middle East,Africa. We also welcome OEM and ODM orders. Whether selecting a current product from our catalog or seeking engineering assistance for your application, you can talk to our customer service center about your sourcing requirements.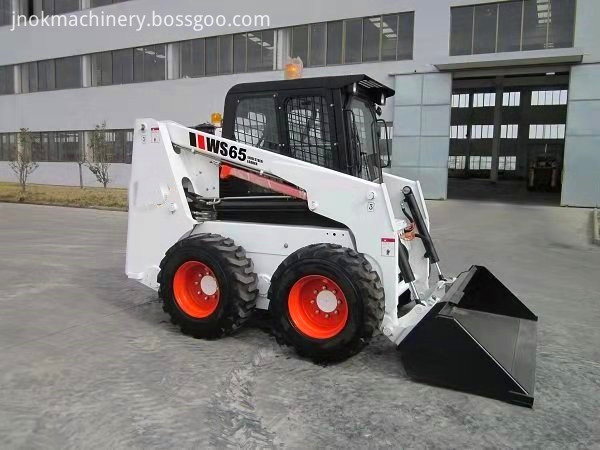 wheel loader, skid steer loader, mini loader, wheel loaders, tractor loader

Jining Oking Tec Co., Ltd. , http://www.diggerexcavator.com